Oxandrolone powder / Anavar powder crystal for women is as testosterone is for men; nearly the perfect steroid. Generally speaking, Oxandrolone / Anavar 10mg-20mg is a fine dosing to serve any female purpose with 20mg per day being as far as most will want to go.
Oxandrolone Anavar Powder
Alias: Protiva, Anavar powder
CAS ID: 53-39-4
Purity: 98.50% by HPLC
Melting point: 230°C~232°C
Appearance: Almost white Crystalline Powder.
Storage: Stored and Protected From Light.
Minimum order quantity: $160 / 10 grams.
Competitive offers will be provided according to your detailed orders.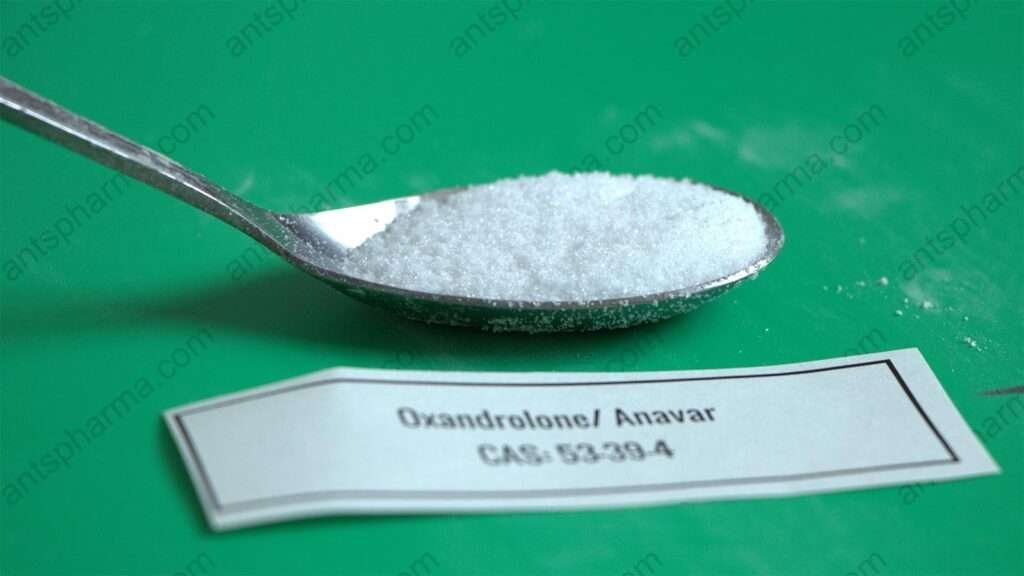 Oxandrolone (anavar) an ideal choice for fat loss and lean muscles:
If you want a highly effective yet safe and affordable anabolic steroid for cutting cycles, lean muscle building cycles, or fat loss, Anavar (Oxandrolone) would be an ideal choice for you.
Anavar is an intriguing drug on so many levels. It seems to defy the definition and limitations of oral steroids. You have read about its "clean gains" and relative safety. Curiously, it's so safe that unlike other steroids, which were used for malnutrition and anemia, Anavar was originally prescribed mainly for burn victims. In a randomized, double-blind study, patients with 40% total body surface area burns were selected to receive standard burn care plus oxandrolone, or without oxandrolone. Oxandrolone was used to help regain weight lost after surgery, severe trauma, or chronic infections. Those treated with oxandrolone showed quickened healing, improved body composition, preserved muscle mass and reduced catabolism and consequently lessened hospital stay time. No wonder it was of interest to bodybuilders!
Effects of Oxandrolone (anavar):
Anavar really started to catch on big time with bodybuilders, athletes and recreational steroid users when the publication "Muscle Media 2000" (the first national magazine to talk openly about steroids) gave Anavar the highest rating in regard to benefit to risk ratio. The magazine made the point that Anavar gave incredible benefits for its very low toxicity and this "fringe" drug suddenly became the most coveted of all steroids.
Some people may think Anavar is a bit overrated because you don't "blow up" from water retention like you would on Dianabol or Anadrol or Testosterone. But no one can deny that the muscle is quality and long lasting. More than that, there is a fat burning benefit that's always discussed on the forums.
Many claim that anavar helps burn fat. Any steroid will build muscle and burn fat. Since you need to train and have your diet in check for best results, there's a tendency to look leaner. But with Anavar, the muscles seem more defined because of its inability to hold water. Nevertheless, there have been studies that have shown Anavar to significantly reduce visceral fat in the stomach area with just moderate exercise. And the subjects kept the fat off after discontinuing usage.
All in all, Oxandrolone (Anavar) is a "boutique" steroid:
It's high quality and relatively safe if used properly. It can be used to kick start a cycle and it works well as a "finisher" to add extra polish to the physique before a competition or photo shoot. Just remember, you still need to do an effective Post Cycle Therapy (PCT) and take the proper supplements to assure safety along the way.
More related powders:
Stanozolol (Winstrol) Powder
Methandienone (Dianabol) Powder
Oxymetholone (Anadrol) Powder
Oral Turinabol Powder
>> We offer professional help for pill pressing or capsule filling.
>> We love hearing from you for any of questions or queries you may have.
---
Send An Inquiry Now.