Boldenone Undecylenate 300 / Equipoise 300 promotes body tissue building processes and can reverse catabolism.
Boldenone Undecylenate 300 mg/ml (Equipoise 300) Semi-made Oil Solution
Affective chemical: Boldenone Undecylenate
Solvents: benzyl alcohol & benzyl benzoate
Carrier: USP Grape Seed Oil
We are able to offer recipe for how to make Boldenone Undecylenate / Equipoise @ 200 mg/ml, 250 mg/ml, 300 mg/ml, 350 mg/ml and 400 mg/ml with grape seed oil. Please let me know the concentration you need if you need to order or brew.
Minimum order quantity: 100 ml.
Competitive offers will be provided according to your detailed orders.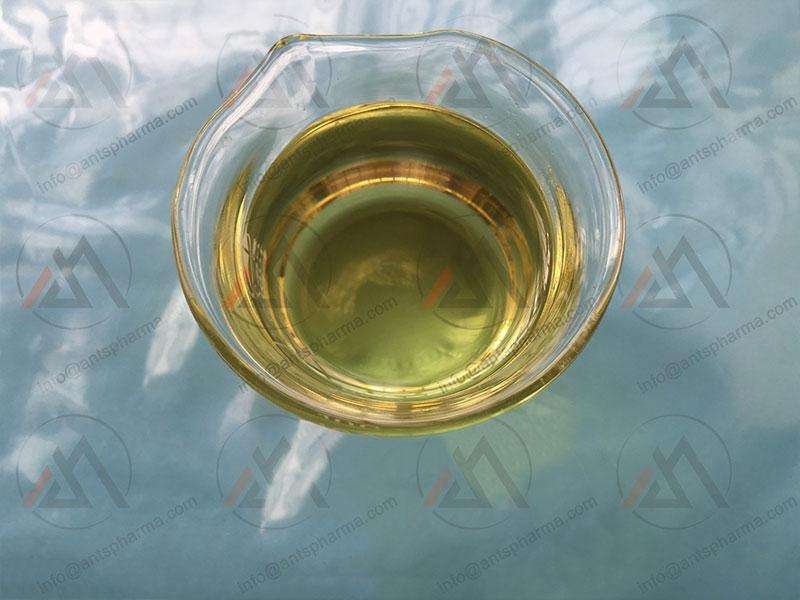 Equipoise for a cutting cycle will find they are more vascular than without, possess a grainier look as well are able to maintain more muscle mass than if the steroid wasn't used at all.
Many athletes from all walks of life buy Equipoise as a part of an anabolic steroid stack, as this steroid is well-suited for tremendous gains.
Common estrogen related side-effects are very rare with Boldenone Undecylenate (Equipoise):
Boldenone undecylenate or Equipoise, specifically it is a derivative of testosterone, which exhibits strong anabolic and moderately androgenic properties. The undecylenate ester greatly extends the activity of the drug (the undecylenate ester is only one carbon atom longer than decanoate), so that clinically injections would need to be repeated every three or four weeks.
In veterinary medicine Equipoise is most commonly used on horses, exhibiting a pronounced effect on lean bodyweight, appetite and general disposition of the animal. This compound is also said to shows a marked ability for increasing red blood cell production, although there should be no confusion that this is an effect characteristic of newly all anabolic/androgenic steroids. The favorable properties of this drug are greatly appreciated by athletes, Equipoise being a very popular injectable in recent years. It is considered by many to be a stronger, slightly more androgenic Deca-Durabolin. It is generally cheaper, and could replace Deca in most cycles without greatly changing the end result.
Boldenone Undecylenate Use and Stacking:
Although it stays active for a much longer time, Equipoise is injected at least once per week by athletes. It is most commonly used at a dosage of 200-400mg (4-8 ml, 50mg version) per week for men, 50-75 mg per week for women. Should a 25mg version be the only product available, the injection volume can become quite uncomfortable. The dosage schedule can be further divided, perhaps injections given every other day to reduce discomfort. One should also take caution to rotate injection sites regularly, so as to avoid irritation or infection. Should too large an oil volume be injected into one site, an abscess may form that requires surgical draining. To avoid such a problem, athletes will usually limit each injection to 3ml and reuse each site no more than once per week, preferably every other week. With Boldenone Undecylenate this may require using not only the gluteus, but also the outer thighs for an injection site. Of course all problems associated with 25mg and 50mg dosed products are eliminated with the newer 100 mg and 200mg/ml versions of this steroid, which clearly give the user much more dosage freedom and injection comfort.
Important! Boldenone Undecylenate 300 Is Detatectable.
Boldenone Undecylenate is not an ideal steroid for the drug tested athlete however. This drug has the tendency to produce detectable metabolites in the urine months after use, a worry most commonly associated with Deca-Durabolin. This is of course due to the high oil solubility of long chain esterified injectable steroids, a property which enables the drug to remain deposited in fatty tissues for extended periods of time. While this will reliably slow the release of steroid into the blood stream, it also allows small residual amounts to remain present in the body far after the initial injection. The release of stubborn stores of hormone would no doubt also be enhanced around contest time, a period when the athlete drastically attempts to mobilize unwanted body fat. If enough were used in the off-season, the athlete may actually fail a drug screen for boldenone although many months may have past since the drug was last injected.
>> We offer professional help for the production of finished steroids.
>> We love hearing from you for any of questions or queries you may have.
Send An Inquiry Now.