Buy real high quality testosterone enanthate powder from steroid wholesale supplier / source online. Here are some recipes for steroid homebrew. Testosterone enanthate powder is a high-quality raw material used to make testosterone enanthate oil injectables. It is a white crystalline powder that is highly soluble in anhydrous ethanol, freely soluble in fatty oils, practically insoluble in water, and has a high purity rate. This powder is ideal for athletes and bodybuilders looking to increase their testosterone levels.
Testosterone enanthate powder is a powerful anabolic steroid that helps to increase muscle mass, strength, and endurance. It is a long-acting form of testosterone that is injected into the body and slowly released over time. This powder is perfect for those looking to increase their testosterone levels and improve their overall performance.
Testosterone enanthate powder is a safe and effective way to increase testosterone levels. It is easy to use and can be injected into the body with minimal side effects. This powder is perfect for those looking to increase their testosterone levels and improve their overall performance.
Testosterone enanthate powder HPLC analytical report
Testosterone enanthate powder details
Testosterone enanthate powder is a long acting form of the parent hormone testosterone. A long acting testosterone ester will be very helpful for your bulking needs, and enanthate is a product which is more simple than some of the other steroids out there. Not to say it is without its share of complications, but it's a good choice, especially for those new to enhanced bodybuilding.
Testosterone Enanthate Test Enan Anabolic Steroid Powder
Cas ID:315-37-7
M.F.: C26H40O3
M.W.: 400.59
Assay: 99.81% by HPLC
Melting point: 33-35°C.
Appearance: white crystalline powder.
Testosterone enanthate powder briefing
If a first time user wanted to use 600 mg of cypionate or enanthate per week he would inject 300 mg on Tuesday and another 300 mg on Saturday each week for 10 weeks. When injecting long heavy esters like cypionate with this frequency I tend to have less acne then 1 injection per week.
There are a number of esters which provide varying release times. Testosterone acetate or testosterone propionate esters extend the release time of testosterone a couple of days. In contrast, a deconate ester prolongs the release of testosterone about 3 weeks. Testosterone enanthate and cypionate are almost identical esters. The use of an ester allows for a less frequent injection schedule than using a water based testosterone like suspension which has no ester at all and is rapidly in and out of your system after injection. The published release times are not exact and are many times based on a single injection not many multiple injections which can delay the release of the hormone. Other factors affect release times of esters such as scar tissue and the muscle group injected. Only a blood test can confirm when the active hormone has cleared your system.
Esters not only affect release times but also the potency of the Testosterone as esters make up part of the steroid weight. This must be taken into account when calculating dosages. The longer the release time the less free hormone. For example propionate is about 15% more potent mg. for mg. then enanthate so 500mg of propionate would equal about 575 mg. of enanthate. The following chart illustrates the free base equivalents for several compounds.
Although it was not indicated in the trial, during or after the steroid cycle some men are prone to gynecomastia which is the formation of female like breast tissue. This is due to excessive estrogen as the body tries to balance out the sex hormones. A selective estrogen receptor modulator or S.E.R.M. such as Tamoxifen can be used effectively to combat gynecamastia in an emergency as it competes for the estrogen receptor which in turn inhibits estrogen's effects. It is highly recommended that a S.E.R.M. be available during treatment of Testosterone. 10-40mg daily is an effective dose however dosage is dependent on how much testosterone is administered as well as the individual himself.
The decision to use steroids should not be taken lightly and should be the last consideration after implementing a solid nutritional, training and recovery plan. It is advised to get blood work when using these medications.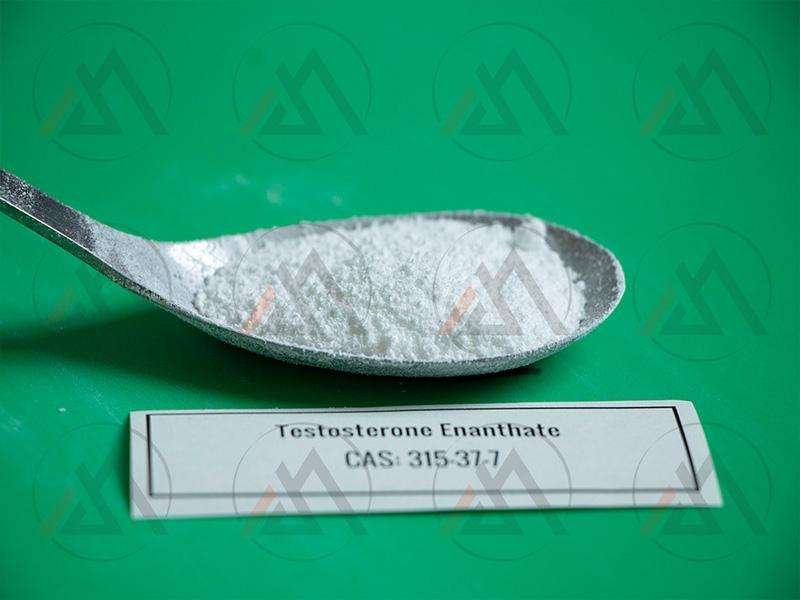 Order - Shipping - Payment